Ninja In A Blazer – 31st July 2023
I recently found an interesting article by Domain titled "FOMO (fear of missing out) has been replaced by FOMM ( fear of making a mistake)." It discusses the current real estate market in Sydney and Melbourne, where potential buyers are showing strong interest in the open home but are hesitant in presenting offers. Overcommitting themselves and making a mistake is of high concern. Similarly, sellers are worried about finding a new home after selling their current one, leading to a decrease in new listings for all capital cities 19% below 2022 numbers, and 25% below the 5-year average.
Then within a week, there's a new article from the Financial Review, stating buyers are now starting to panic and FOMO is apparent.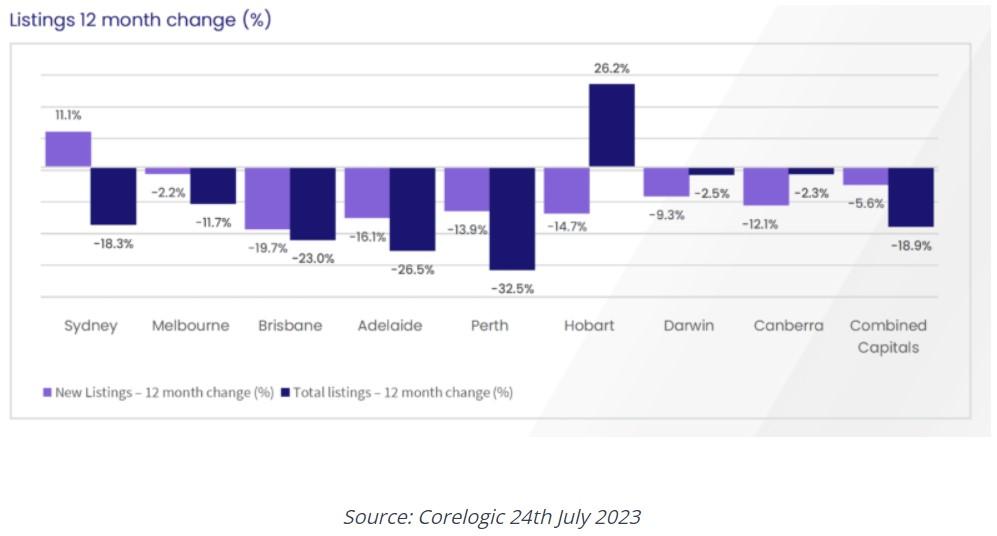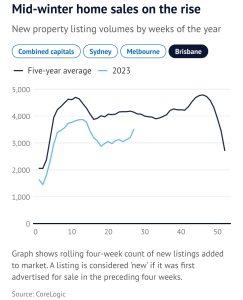 Now, the question arises whether this trend will also affect the Brisbane market. With Sydney and Melbourne becoming increasingly unaffordable, many potential buyers and investors are looking at Brisbane as a promising alternative, especially with the upcoming Olympics.
What has happened in July in the local market?
As for the local market activity in July, we have observed robust buyer numbers at our open homes, although there has been a slight reduction compared to the previous few months. Additionally, the number of offers on new listings has decreased, but property prices remain high, allowing sellers to achieve almost peak prices.
Looking at the market's general trend over the past few years, the COVID-19 pandemic had a significant impact, leading to a surge in home values across Australia. Queensland in particular, Brisbane, benefited from a large influx of people from southern states, resulting in a peak with home values up by 41.8%. While rising interest rates from May 2022 ended the pandemic-induced boom and led to a market correction, the Australian property market demonstrated resilience, with only a 10% average decline. Brisbane's median house price for FY23 fell by 9.9% from its peak but has since shown signs of recovery, especially in the Northside, where prices have risen by 5-10% since March/April.
What's ahead for this current financial year? What do you think our Brisbane market will do in the next 12 months?
As for the future of the Brisbane market in the next 12 months, it is challenging to predict with certainty. However, we will keep you updated with real-time local market updates each month to provide you with the latest information.
If you need a past valuation for tax purposes, especially for properties that were turned into investments and have been sold during the financial year, please don't hesitate to reach out. We can provide you with the necessary valuation letter.
Harcourts Pinnacle Expo – Coming in late September.
I'd like to mention that we have an upcoming event, the Harcourts Pinnacle Expo scheduled for late September. It will include three back-to-back sessions covering topics such as commercial property, residential rental strategies, and careers in real estate. More information will be released shortly, so stay tuned!
If you have any questions or need further assistance, feel free to get in touch. We're here to help.
What's your property worth?