Are you marketing your property for sale?
The 5th highest revenue earning company in the world is Toyota with $255 Billion (USD), spending approximately $3-4 Billion (USD) on advertising in 2014.   In 2016, Toyota's profit was $17.1 Billion (USD) –  less than 10% of the revenue.  Over 1.25% of the revenue was spent on advertising to achieve a profit of 10%.   
Motor Vehicles, Technology, Beautification Products, and Luxury Goods make up some of the 20 biggest spenders on advertising, what do they know?  
They know that no matter how popular their product might be, they still need to make sure the world knows – the biggest signs and the biggest advertising campaigns are what they do best.  
Keep in mind, you certainly won't be needing to tell the world about your property, but it's good to look at things a little differently.
What about advertising my house to sell?
When selling a house you will be faced with a number of decisions.  Where and how much to spend on marketing is one of those decisions.  Working with me, you can be rest assured, we make sure to elevate your property helping it stand out from the noise with an effective and affordable multi-layered marketing system to achieve the highest price in the shortest time for the best price.  
There are a number of different mediums for marketing a property to sell.
Internet (realestate.com.au, domain.com.au, harcourts.com.au, etc)
Newspaper (The Courier Mail, The Northside Chronicle, local papers, etc)
Social Media Marketing (Facebook, Instagram, Google)
Area Flyers (A4, DL, etc)
Signboard (Illuminated, Photographic, Plain, etc)
Standard, Twilight, and Drone Photography
Videos, 3D tours, Panoramic Photos
All these mediums have their pros and cons.  As an agent we want to capture the most number of buyers and get them engaged in your property.  We do this by maximising the exposure  of your property by all the means available to us.  When you go out fishing, why just use one rod, when you can use a large net.  The same goes for fishing for buyers.  Yes, you will catch some big fish, and some small fish, but at least if you catch all the fish, you can choose which fish to keep and which fish to throw back.
The right professional photography is important, we want to attract people to the property by making it look it's best.  However, we find if the photography is not realistic, the buyers will walk in and be underwhelmed by the property with high expectations and be both disappointed in the agent and the property.
Drone Photography
There are a number of reasons for utilising Drone Photography, it can be used to show the location of the property,  the lay of the land, or both.
Videos are worth their weight in gold for a number of reasons.
We use video to draw in viewers from social media with video being promoted further than photos on our social media avenues – more on that later.
The type of video has a lot to do with the property. A beautifully styled and presented property will draw in the emotional buyers, so a video with excellent cinematography making people fall in love with the property. A renovator will obviously not attract quite the same emotions, so you need to draw in the creativity of the buyers, and for social media, you get less than 3 seconds to grab someone's attention.
Below you can see the percentage watched is generally upwards of 85% in the last 7 days.
3D Tours are becoming more and more common tools for marketing your property to make it stand out from the others – it's not always the medium but the way it is used in marketing your property.  
Below is a video showing how it works, as the 3D tours are constantly being updated and moved to inactive as the property is sold, feel free to get in touch to try out one of the more recent tours.
I've used this on many a property with similar results, the buyers engage with a property for an average of around 3 mins on a 3D tour, regardless of the property.  See some comparison charts here.
These mediums are huge point of difference when comparing to other properties on the market.  They allow interstate investors to get a bit more of a flow or walk-through the property without leaving their office.  If a picture is worth 1000 words, a video or 3D tour must be worth 10,000.
The internet (eg. realestate.com.au) is one of the most popular tools for buyers.  It's instant.  They can filter down price, suburb, # of bedrooms, # bathrooms, even the features with fancy terms you may not have heard of like Hydronic Heating (radiators or underfloor heating using water).  86% of potential buyers use online as their main tool to search for property (Residential Consumer Property Seeker Report, January 2015), so it's important you stand out on the front page.  A good example of searching on the internet – if you're on Google, and you're searching for something, ask yourself how often you go past the first or second page before re-writing what you've searched for?
If someone is specifically looking in one suburb and a house in the next suburb over is literally across the street, it won't appear in the immediate search – this property may be the most amazing house that the buyer is looking for, but they'll never find it.  This is when it's important to look at what adverts you are using on Realestate.com.au you need to understand the different types of adverts and where your property might appear.
Every 14 days the premier pops to the top of the search. This can be seen on the peaks of the charts, showing more buyers are seeing the property.

This leads into Newspapers.  
Who didn't mind sitting down at a local cafe enjoy a coffee and have a bit of a flick through the paper to see what's making news these days, or catch up on what the latest rumour about your favourite sporting team?  What about the people that like to flick through the local paper and check out what's selling in their areas?  A property might catch the eye of someone that's not actually looking to buy, they might tell their friend that's looking to buy, or they might actually buy it themselves.  These people will flick through the paper, and the properties might be broken up into areas (North, South, East, West), or Agencies (Harcourts, or other), but ultimately the buyer can't filter out any properties, if something catches their eye, they might look to find out more via the internet, agency, or even open home.  Newspapers will catch your "buyers that aren't actually buying".  
The future is here now, instead of seeing people looking at papers in cafes, we see people looking at their phones or tablets while drinking their soy chai lattes.  What are they looking at?  Facebook, instagram, news articles…. so like these people, as agents we want our properties to be seen where these passive buyers are looking – this leads into Social Media Marketing.
Social Media Marketing (Facebook, Instagram, Youtube, Google, etc).  Social media is the newspaper of the future, people flick through their Facebook feed, absorbing as much information as possible, analysing if what they're seeing is worth pursuing.  Similar to people browsing through a paper, they may not be in the market to buy a property, but they might know someone that is.  They might be looking on the internet, but filtering down too much limiting them from finding your property.  Through analytics involved with sponsored adverts and posts, more than ever you can see where your money is being spent, and how many people and who are actively engaged in your property.  We do find that the posts need to be engaging, and video is proven to get more engagement than simply photos.
The chart below shows the number of active monthly users on each platform.  Instagram and Twitter have nearly doubled its users in 4 years, and Snapchat has grown from almost non-existant to 6 million active users since 2017.  Keep in mind we try to focus on the demographics where buyers are most likely to be.  TikTok and Snapchat are not currently high on the real estate social media marketing agenda, but in 4 years time that could be a different story.
A lot of agents outsource their social advertising, which unfortunately means only 1/2 of the budget is spent on the advertising and 1/2 on employing the outsourcing company who more often than not runs adverts without the ability to change it if it's not working.  I do all my own online advertising, so you can be sure that if you spend $500 on social media and google, the full spend goes onto adverts for your property and I'm in full control, so if an advert isn't working, we can turn it off and change it around.
If you want to see some examples of my social media advertising, please contact me.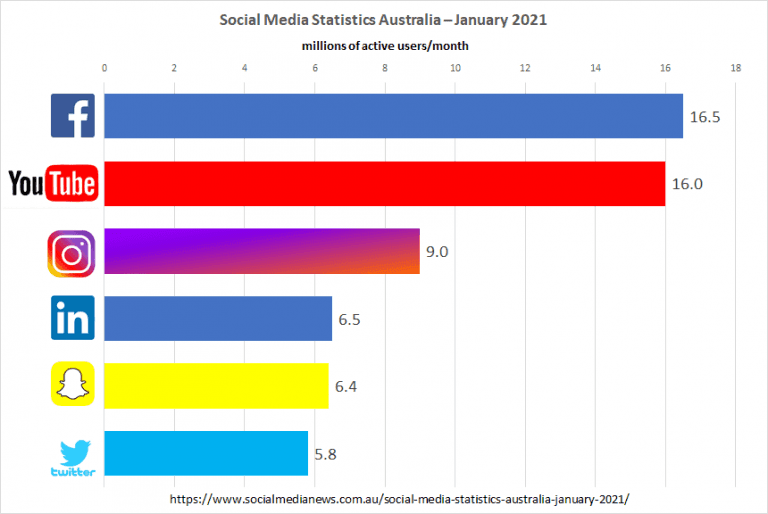 Do you remember seeing a local area flyer? Maybe a Just Sold flyer from an agent, but not a For Sale advert?  I often speak to locals who didn't know a property was for sale, and guess what, they're looking for a new home, or an investment property.  
Not only are these buyers being missed when these Just Listed flyers aren't going out, but the agents that fail to do a For Sale, or Local Open Home Invite are missing local area advocates – people that will tell their friends, their family, or even their partner about a house for sale near by.
Agents love bragging about their results, but when it comes to selling a property, they're taking short cuts if they're not doing property flyers when a property is for sale.
There are a couple of things that are a must, for very little investment is a signboard.  A signboard might catch someone driving past that has missed the local flyers, missed the paper, missed the internet, weren't even thinking about real estate.  You often hear about people that drive past an auction, pull in to have a look and end up buying the property at auction.  You just never know who might be taking a drive in the neighbourhood to visit friends and just happen to see your property from the street.  Their friends don't know they're looking to buy, so never told them about the property.  Whether it's illuminated, or plain, even a glimpse of a signboard in front of the right house can direct a buyer to the fact your property is on the market.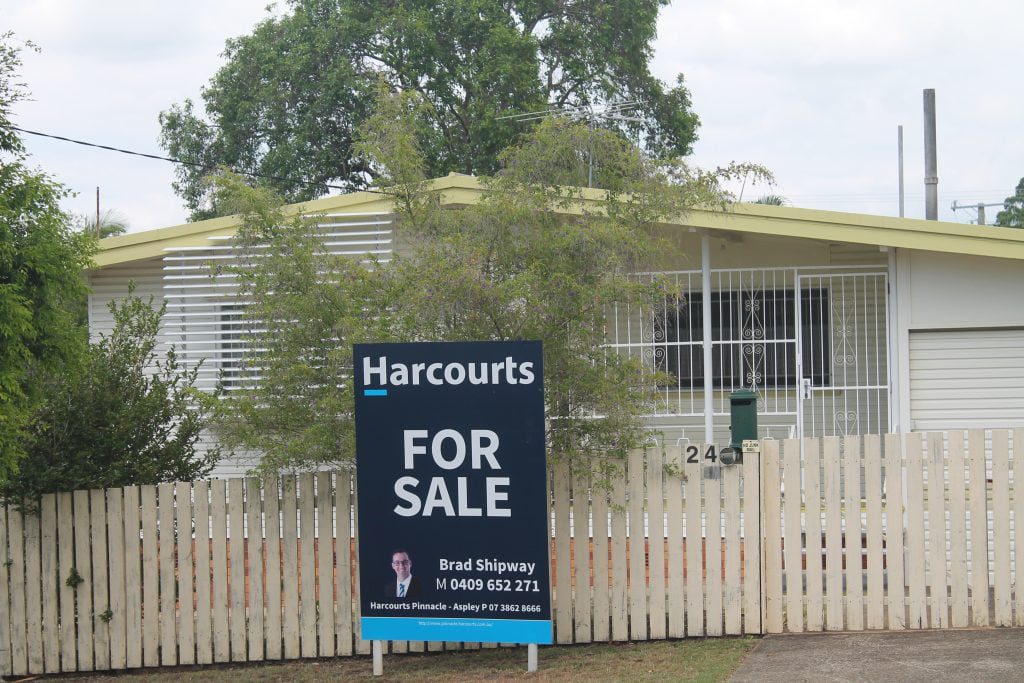 Ultimately, the marketing is designed to attract buyers to a property, however it's the open home that needs to be special.
Music, nice smells, styling, and a warm welcome will allow people to feel comfortable.
If you're conducting a private inspection, don't follow them around, give them space, but be available to answer any questions, and if you can pick up any thing they make of note about the property.
A very busy open home can be seen below, but as you can see I try to talk to everyone as they enter and be available to answer questions between greetings.
One Last Thing
One last thing to think about, a standard advert on carsales.com.au for a car selling for less than $14,999 is 0.45% of the sale price, or for the premium advert 0.90%.
Contact me today to discuss your marketing options.
References:
http://www.businessrevieweurope.eu/marketing/856/Top-20-companies-with-the-biggest-advertising-budget

https://en.wikipedia.org/wiki/List_of_largest_companies_by_revenue
See a case study where we achieved a buyer frenzy by using some clever but efficient marketing strategies.