Ninja In A Blazer – 26th January 2023
I believe people know we're just about at the bottom of the market and any more rate rises, their borrowing capacity will be all but evaporated.
Rent prices are going up due to supply vs demand. There's simply not enough supply to support the people moving to Brisbane.
I've seen single parents reaching out on community groups looking for other single parents to share a rental in an effort to stay in their current area.
The biggest thing stopping a tenant from buying a home is the ability to save up a deposit. It seems like 1 step forward, 2 steps back and with the cost of living increasing, it's not going to get any easier.
With house prices going up so much, the average loan deposit in Brisbane was around $95,000 in December 2022, which is around 15%.
I deal with a lot of first home buyers and every time the government tries to help with another scheme to help them to buy – FHOG, etc. .. it just seemed to create more competition and push the prices up that additional amount.
There are many home buyers who purchased with a 5% or 10% deposit and now the prices have come down around 10%, they're actually paying a mortgage that they can't refinance until their serviceability changes or their property price goes back up – which could be by the end of this year, or late next year.
APRA could and might change their serviceability factor, however in NZ the factor is now closer to a total of 10% interest rate than not due to the inflation NZ has seen and the rising interest rates.
By no means are we out of the woods as far as house sale prices go, there will be some stressed sales, but there is starting to be a bit more energy from buyers looking to lock down a property as we close in on the bottom of the market.
Remember, it's not when you get into the market, but how long you're on it. In other words, if you can afford to live in the property for 10 years, you'll see ups and downs in median house prices, but ultimately you'll probably increase your equity in this time.
In June 2020, the predictions were for 14% price growth over the next 12 months, well we all know what happened there. However, I had said as you see below, the increase is usually followed by a drop in price.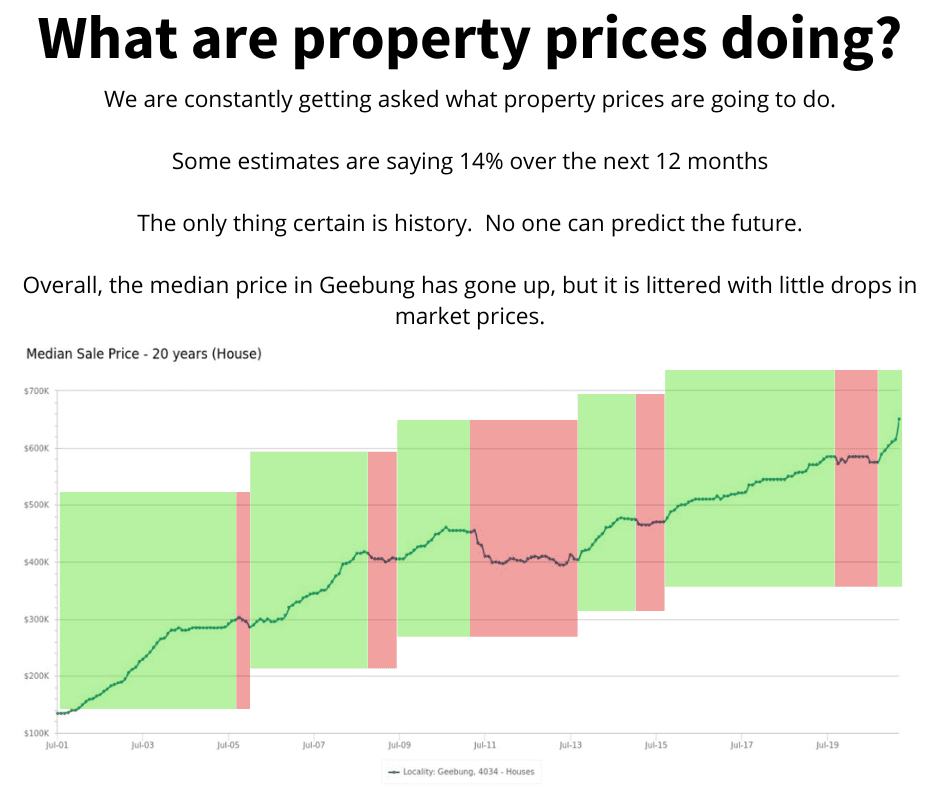 At the end of the day, we're probably back within the indicator deviation as seen below.
…and it appears inflation is starting to get under control in many countries and economies that we compare to.
I follow the US real estate market through social media and they're starting to see some interest rate drops in Austin Texas at the moment, which is a good sign we'll likely follow suit – we're usually delayed by a few months, but generally follow the trend of the Fed Reserve.
You can see below, I believe the spike-up corresponds to Christmas shopping in Australia and therefore the real data will come out shortly about how well the inflation has been curtailed by the interest rates.
So, maybe 1 more rate increase, then a pause to see how the inflation curve tracks for a few months before some other action from the RBA.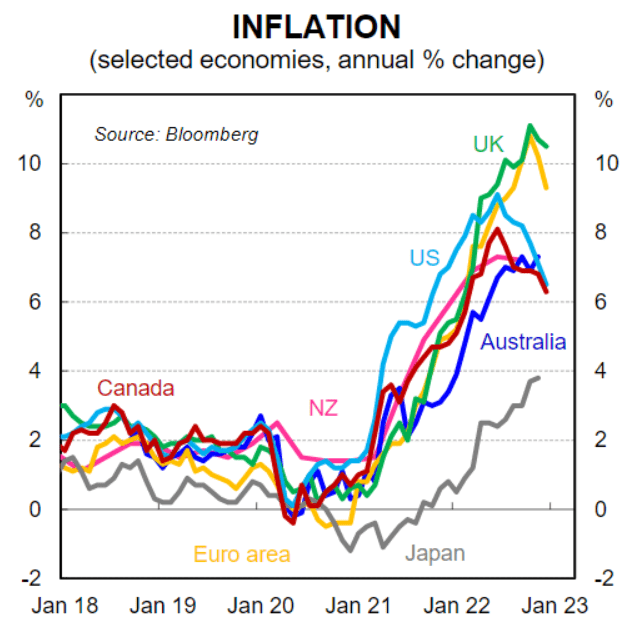 If you don't like reading. I've been putting together some helpful tips on my youtube channel (www.bradshipway.com/youtube), and I'm hoping to add more in 2023. If there's something that you would like to know more about, please reach out with any questions and we'll try to cover them in a video.