The Below Was Filmed on the 2nd of August 2021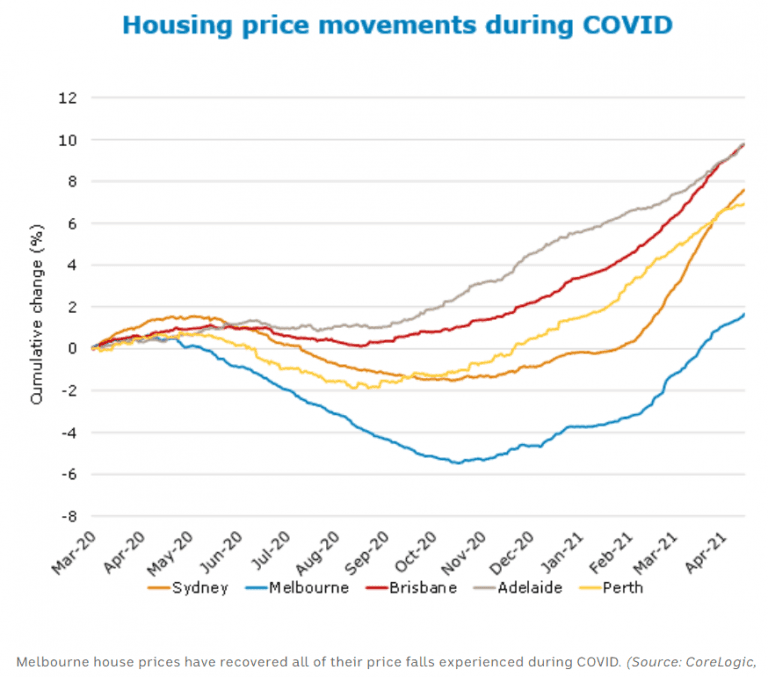 Another month has passed so quickly, and we are now almost in Spring! In this month's newsletter, we will provide you with the latest local market update but at the same time, we want to discuss and provide advice if you are either thinking of renovating or upgrading.
Market Update
From a local agent point of view, we have seen more properties come to market and in some cases the days on the market have started to increase.  On the surface it sounds like bad news however this is not the case; the benefit of increased stock levels is great as it will give more opportunity to potential buyers to buy and potential sellers that are wanting to upgrade or downgrade to sell.  The upside is these transactions will allow more movement to the market.  We have found that the only reason that the average days are slowing down for some properties is NOT due to prices coming down, let me reassure you that prices are at an all-time high and still have shown signs of increasing.  The reason for the slight increase in days on the market seems to be due to the sellers' expectations moving higher and faster than the actual market is moving. We have found that sellers that have reasonable market expectations are selling their property in the first week and still at record prices!
Based on the current activity level I personally do not foresee any major changes to the market for the rest of the year, in fact as long as the interest rate remains low as we move into spring where traditionally it's the best-selling season, properties will keep on selling at a fast pace and at great prices.
Renovating VS Upgrading
We have caught up with a lot of potential clients recently who are looking to upgrade their home but have found that if they are required to sell their current home before being able to purchase their new home. As sellers are gaining multiple offers for their homes, we have found that any offers that are made with a subject to sale clause attached have almost no chance of being accepted, therefore unless you can secure a bridging (or relocation) loan you will find it almost impossible to purchase.   It's hard to make a smooth change over without taking the risk of selling before buying without being prepared to rent if you are not able to secure your next home before settlement.  Therefore, the next big thing to consider, is renovating a better option?
Based on our experience here are some things to consider:
Before deciding to renovate is to ask yourself is the current space requirement and yard requirement of your home sufficient for your family for the next many years to come? If it's more space you require, you might not have much of an option but to sell and upgrade.
Are you wanting to upgrade as you want a newer home but you're happy with the amount of space you have and location? If this is the case, renovating would be a great solution.
If you are selling to upgrade please take all the change over cost into consideration i.e., stamp duty of the new purchase, agents marketing and commission for selling, legal fees for the buy and sell, moving cost … often for the average home this cost could easily be in the $40,000 – $70,000 if not more (as they are generally price range dependent)
If you are considering renovating, do you have multiple quotes and have you got trades that you trust that can deliver the job at the agreed cost and time frame? Do bear in mind in the current climate due to the trades and material shortages often builders will take 3-6 months before being able to start on a new project and the cost from builder to builder can vary significantly.
If you were to renovate and ended up spending $xxx,xxx amount, would you be over capitalising? Generally, in the current market where growth has been incredible, this won't be an issue for most people but if you are concerned, we are happy to provide you with our advice on the value of your property assuming the renovation is completed
Above is just a few major things to consider however there is a lot more to it as each situation is very different, if you ever need any more specific advice on your situation please do not hesitate to call or email us we are always here to assist and absolutely no cost to you for providing any advice. 
Australian Market Overview
Most capital cities are recovering well as predicted post-recession.  We probably didn't see quite as many "bargains" as we expected during the Covid period.
Melbourne and Sydney are on the move again, with a shortage of available houses on the market giving sellers a Fear of Moving Out.
Brisbane has seen a major influx in interstate migration with a net migration of over 7,200 people moving to Queensland in the September quarter.
Perth is recovering after many years in the downturn of the oil and gas industry.  Expect good growth in Perth over the next few years as industries tend to expand into different areas.
There is a shortage of properties for sale and rent in all capital cities, so demands are extremely high combined with the low interest rates, it's a great time to sell but more so if you're downsizing.
Get in touch for a Market Appraisal on your property.